City of Easton
Census 2020
Shape Your Future!
The 2020 Census counts every person living in the 50 states, District of Columbia, and five U.S. territories. The count is mandated by the Constitution and conducted by the U.S. Census Bureau, a nonpartisan government agency. Help shape the future of our city when you complete the 2020 Census this spring. It's important that EVERYONE who lives in our city is counted!

Who Counts? You Count Easton! #census2020 is here, as an Easton PA resident, keep and eye out for Census 2020 in your mailbox! Or complete it anytime at eastonyoucount.com or by phone. Please take a moment to #shapeyourfuture.
We know #census2020 might be the last thing on your mind, but your invitation to complete it online or by phone has either already arrived in the mail or will be arriving in the next few days. Please take a moment to fill it out for your household and help #shapeyourfuture.
Why is the 2020 Census Important to Easton, PA?
Creating awareness for our residents to take the census is important for our community as a whole. It allows Easton, PA to have to correct number of leaders in Washington D.C. working for our community's needs. It aids in necessary funding for funding programs for the most at risk people, giving them access to healthcare, transportation, education, housing and construction. It also entices businesses elsewhere to do business in Easton, PA creating more jobs for our community.
Email Communication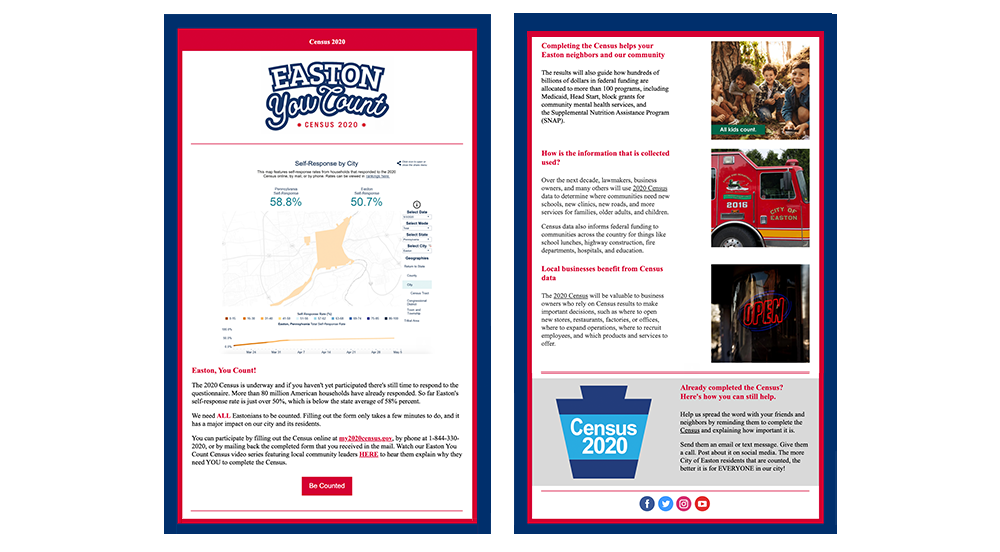 Who Counts?
You Count!
Kudu Creative created Bilingual printed marketing collateral to aid in Census 2020 awareness and education. It doesn't matter if you speak English or English as a second language or zero English. All people living in your home on April 1, 2020 including children, seniors, teenagers, adults, U.S and non-U.S residence. All of the humans living in your home or apartment.
---
*All collected information is confidential and it is a felony to break that trust.  The U.S. Census Bureau cannot release any identifiable information about you, your home, or your business, even to law enforcement agencies.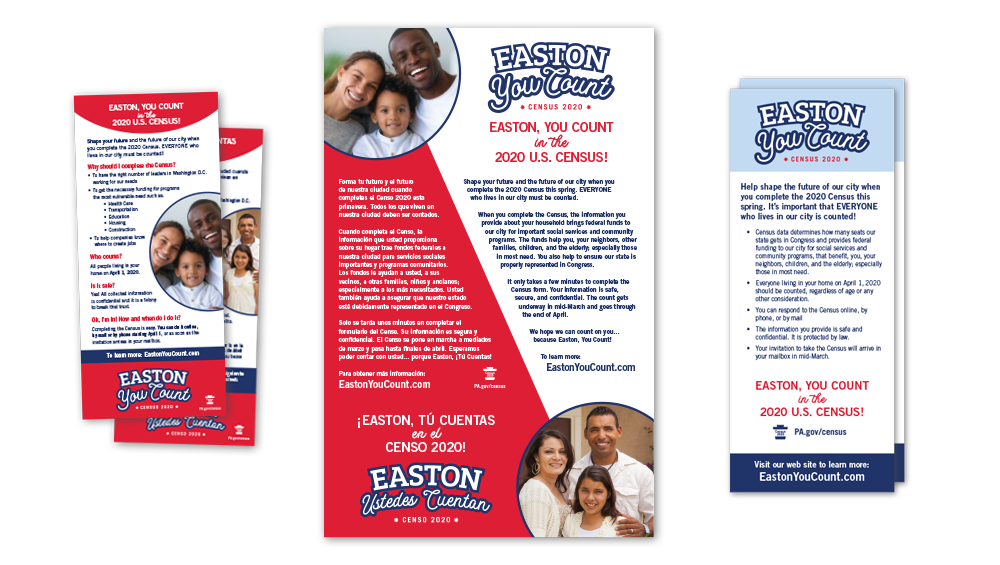 Billboard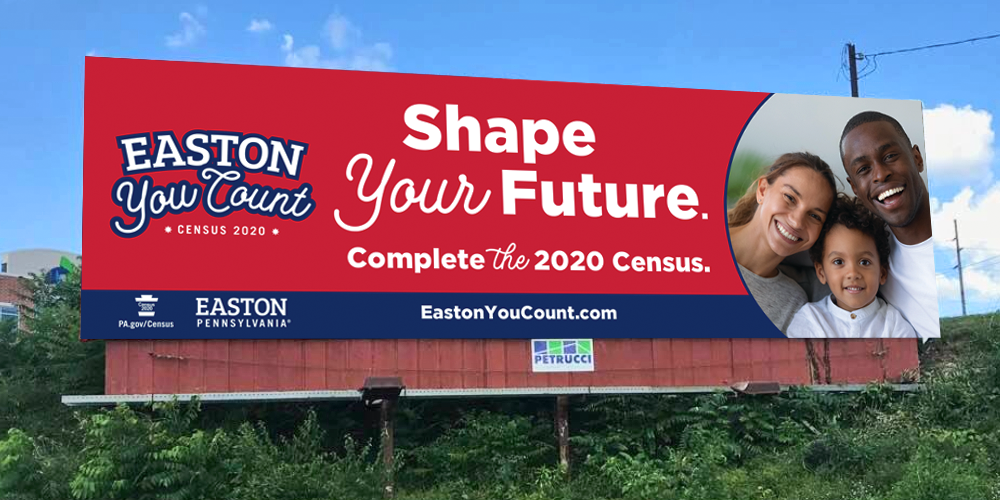 Website