Independent at Heart
From the moment the Declaration of Independence was read in Easton, the city has embraced the principles of freedom. Easton is a place where pioneering thoughts and diverse beliefs are welcome; where your uniqueness is an asset to yourself and the city. Easton's spirit of independence makes it a magnet for entrepreneurs, free thinkers, artists, non-conformists and anyone looking to bring their dreams to life in word and action. As a whole, the City of Easton is proudly independent–just like its residents.
Print Ads
The three target audiences we defined by our community meetings. They are Businesses, Residents and Visitors.
Bus Wrap & Promo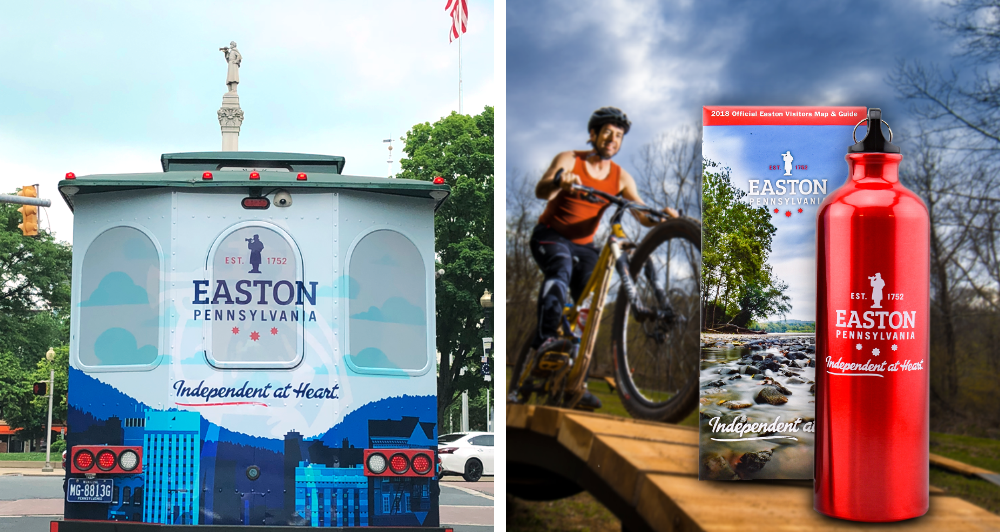 Rt. 22 Billboard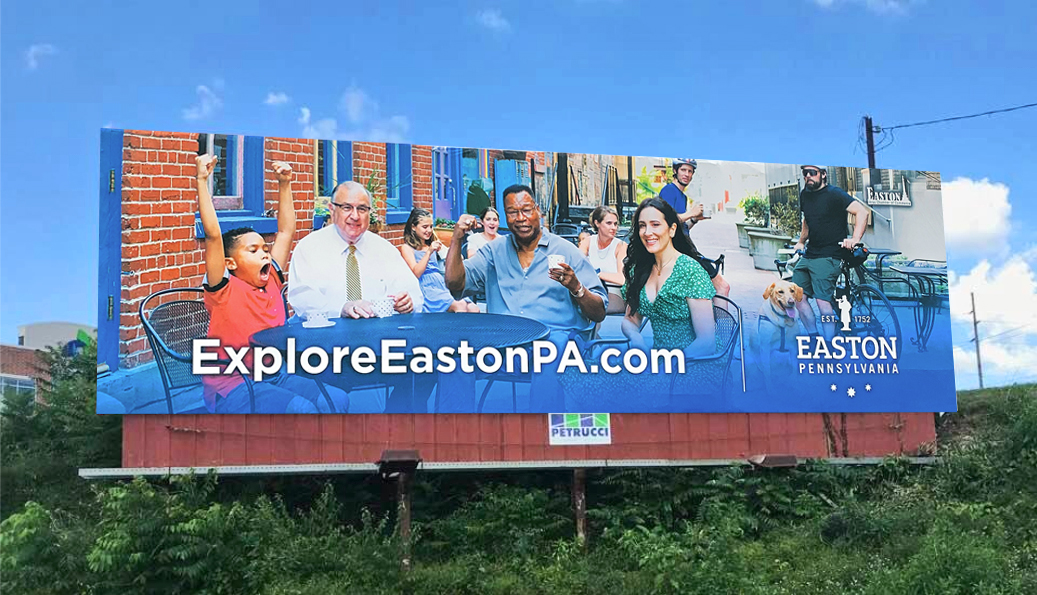 Map Guide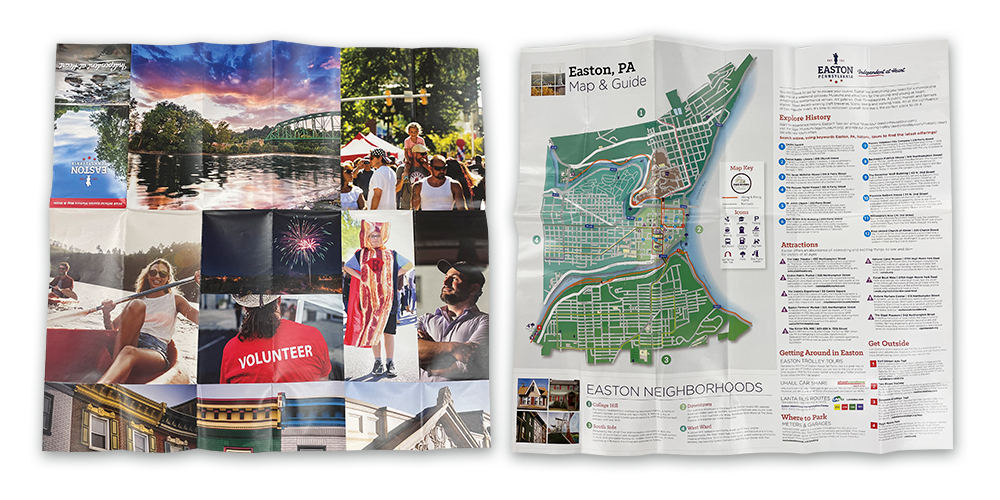 Tourist & Resident Website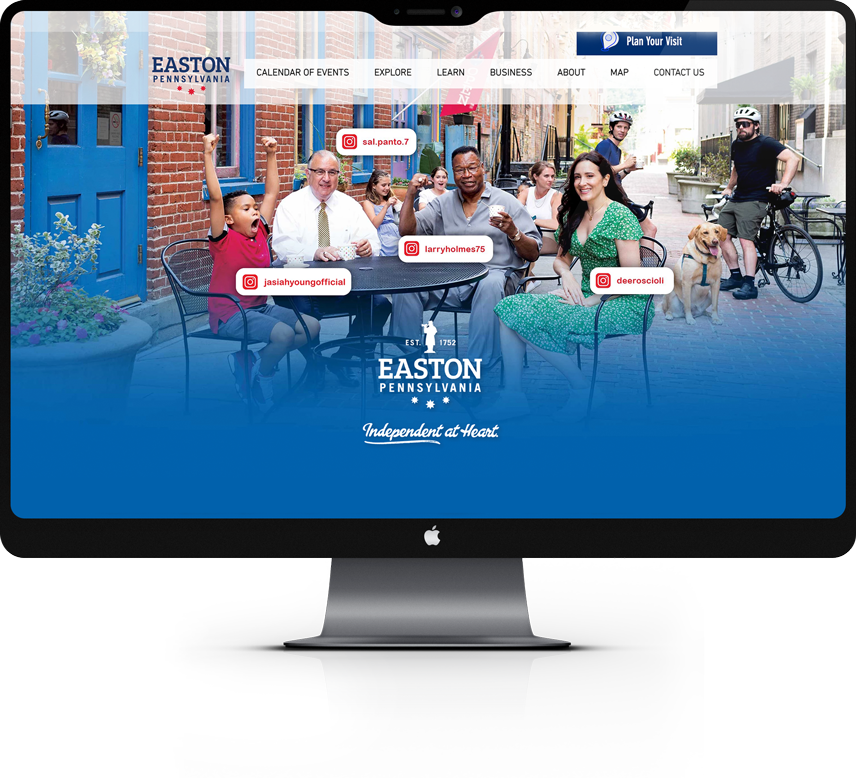 Visit ExploreEaston.com

Visit ExploreEaston.com
Let's Talk
We make it easy to manifest your organization's goals, access products, share stories, and automate your digital marketing efforts.
Contact Us

Contact Us