Shop + Skate
The Easton Winter Village is a family-friendly outdoor winter event that happens Friday–Sunday from Nov.18–Dec.18 that features several huts filled with unique gifts from local retailers and delicious treats from local restaurants. There's plenty to do with ice skating, live entertainment and magical twinkling lights.
Made possible by City of Easton, GEDP and Northampton County and other thoughtful sponsors.
Facebook & Instagram Reels Animation
Double down on organic growth strategies and efforts to better monetize user base and leads with neat animated stories and reels.
Rt. 22 Billboard
This year marks the third year of the Easton Winter Village. It follows the biggest festival in Easton, PA–Easton Bacon Fest. Bringing in over 70,000 people from all over–we found it imperative for out of home advertising greeting out of towers (and locals too) a reason to come back.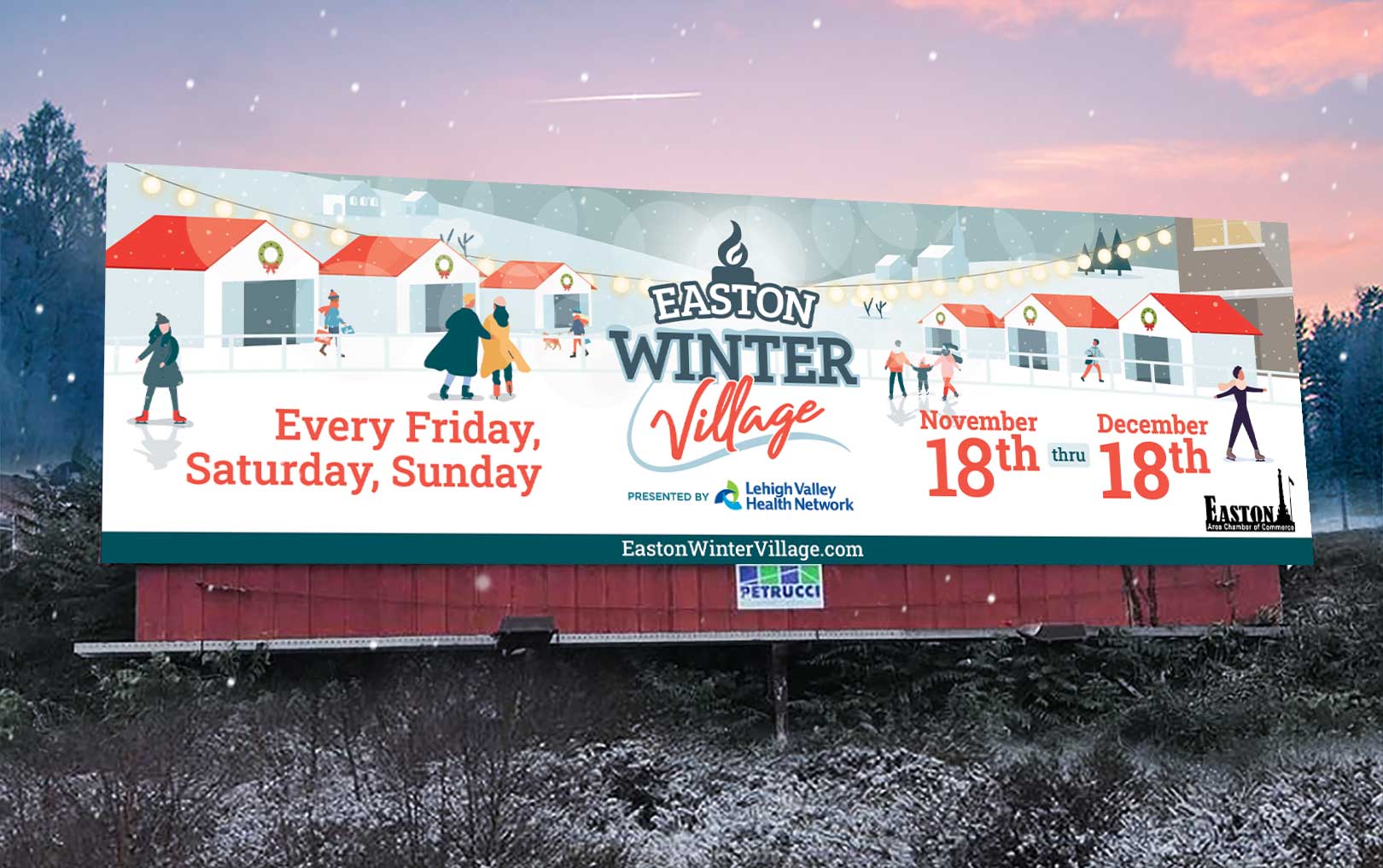 Festival Poster, Banners and Signage
Once at the festival wayfinding signage as well as festival maps make it possible for visitors to easily navigate the retail oasis of local gifts and sweet treats.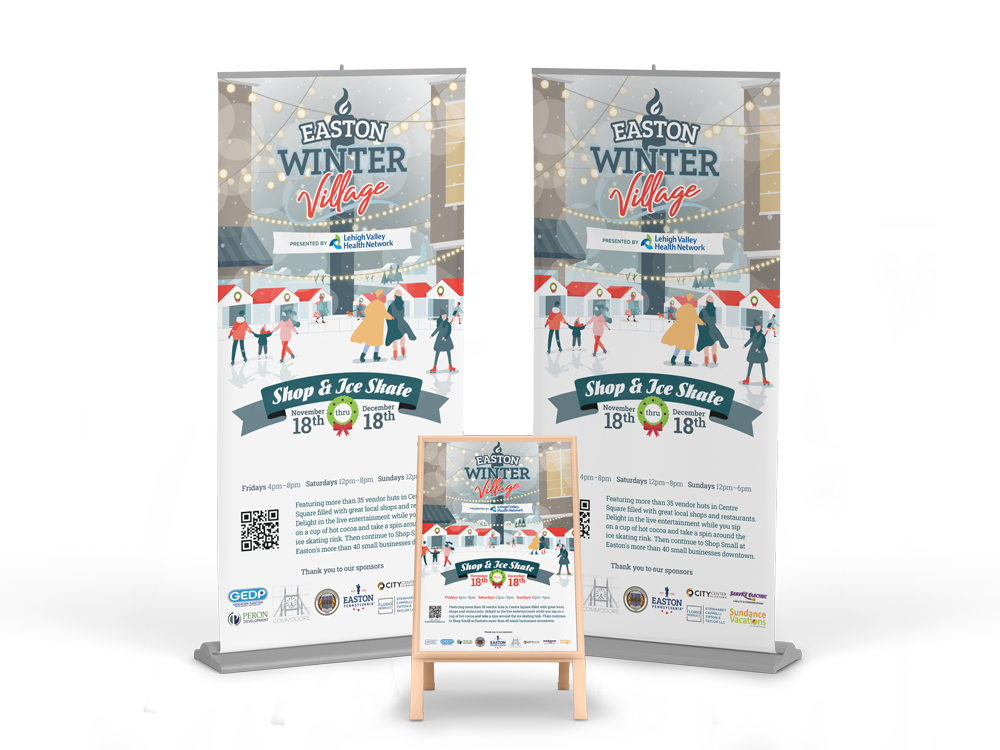 Jersey Wall Banners
Known for their delicious restaurants and trendy outdoor seating–we put the City's jersey walls to good marketing use with campaign creative, durable outdoor materials and spot-on printing by WGraphics.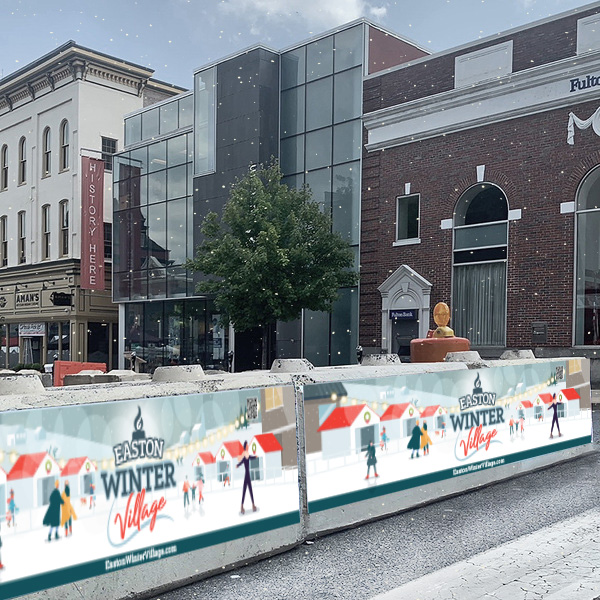 Print Materials
With a hefty media buy, the City of Easton needed Kudu's support to design and deliver magazine ads, festival postcards and posters for downtown shop windows and the greater Lehigh Valley.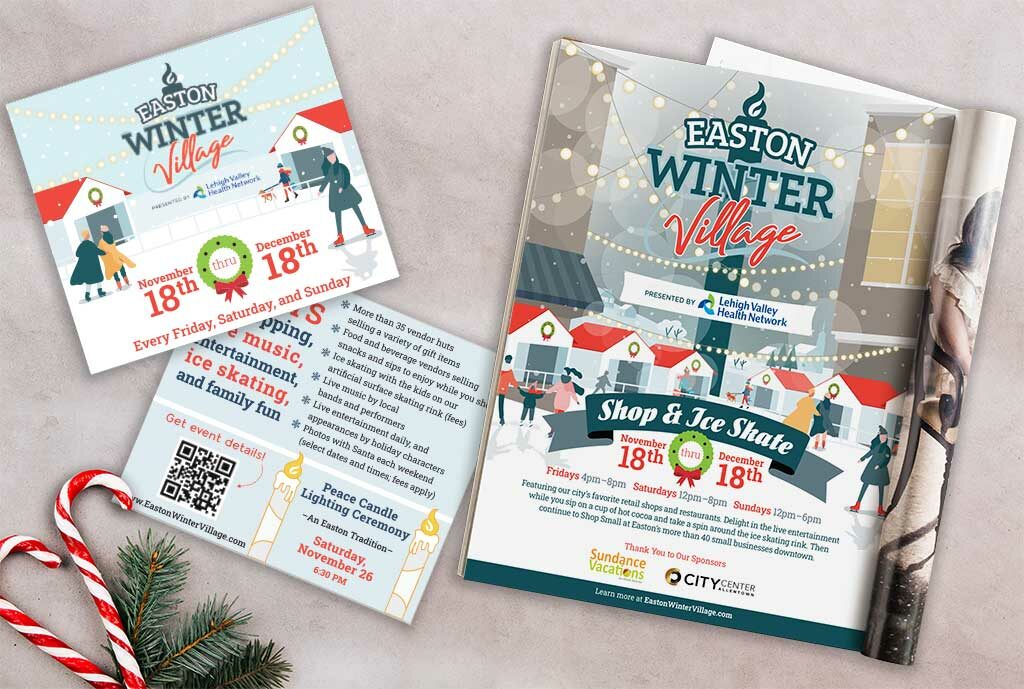 Hut Map
With over 40 huts to check out, where will you start? We created a handy dandy map & guide to navigate the delicious food trucks, numerous activities and the skating rink. Did we mention the Santa Zone for your last minute holiday card? 
Let's Talk About Your Brand Story!
We make it easy to manifest your organization's goals, access products, share stories, and automate your digital marketing efforts.
Contact Us

Contact Us