Healthier Mind. Healthier Body. Healthier Soul.
A holistic approach to wellness, including emotional, physical and spiritual health.
Ethos Clinic believes practicing mindfulness, meditation, spirituality and healthy living everyday can have life changing outcomes. At Ethos Clinic, they approach everyones need on an individual basis to create a treatment plan that fits with their needs. The name, Ethos, means the characteristic spirit of a culture, era, or community as manifested in its beliefs and aspirations. Today, it embodies how and why Dr. Abbas practices Psychiatry. Ethos Clinic has become a collective with a mission to help patients rediscover their true selves by healing mind, body and soul.
Logo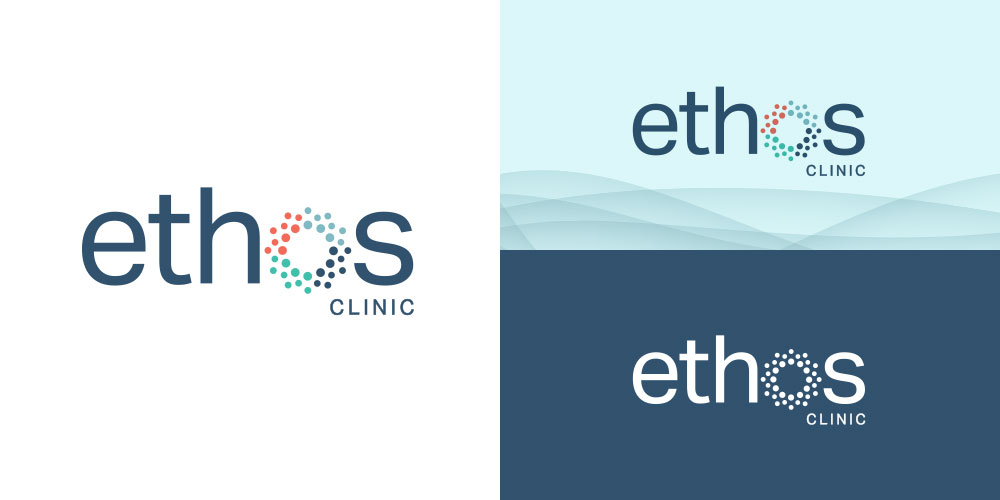 Printed Collateral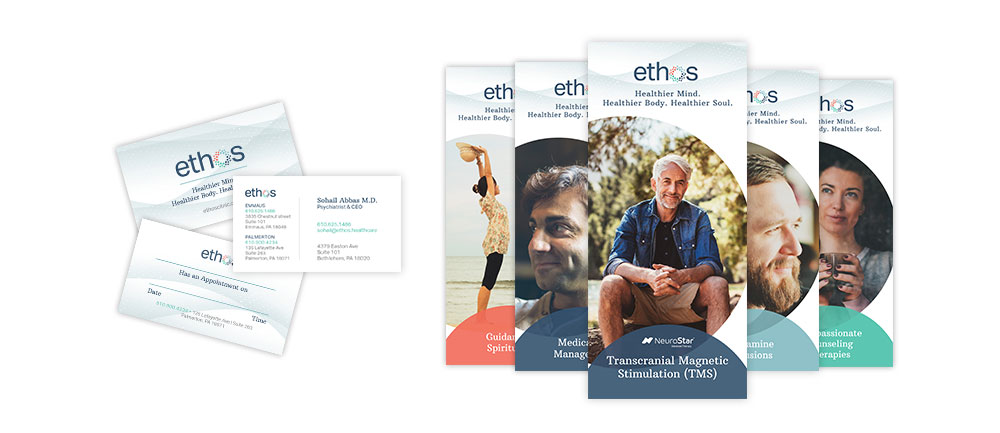 Community Outreach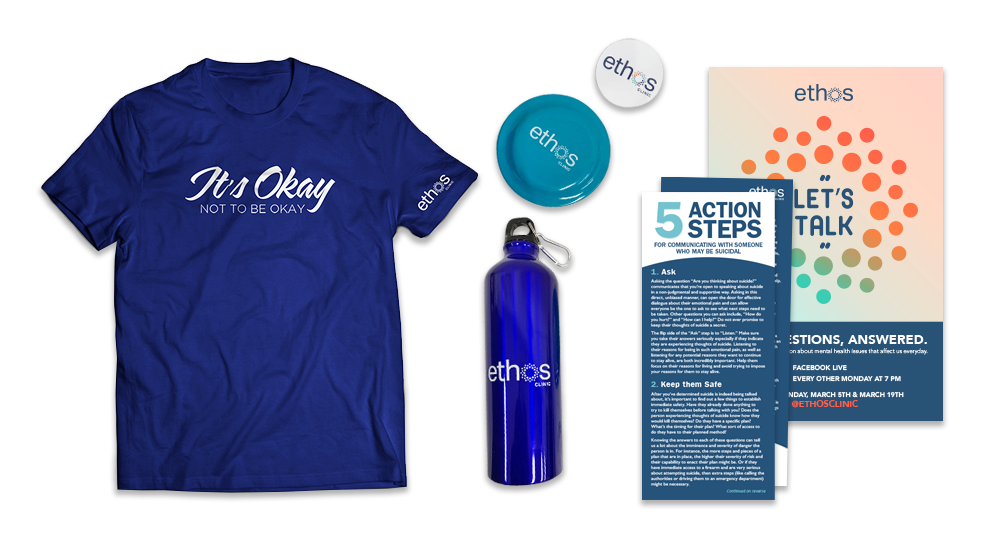 Website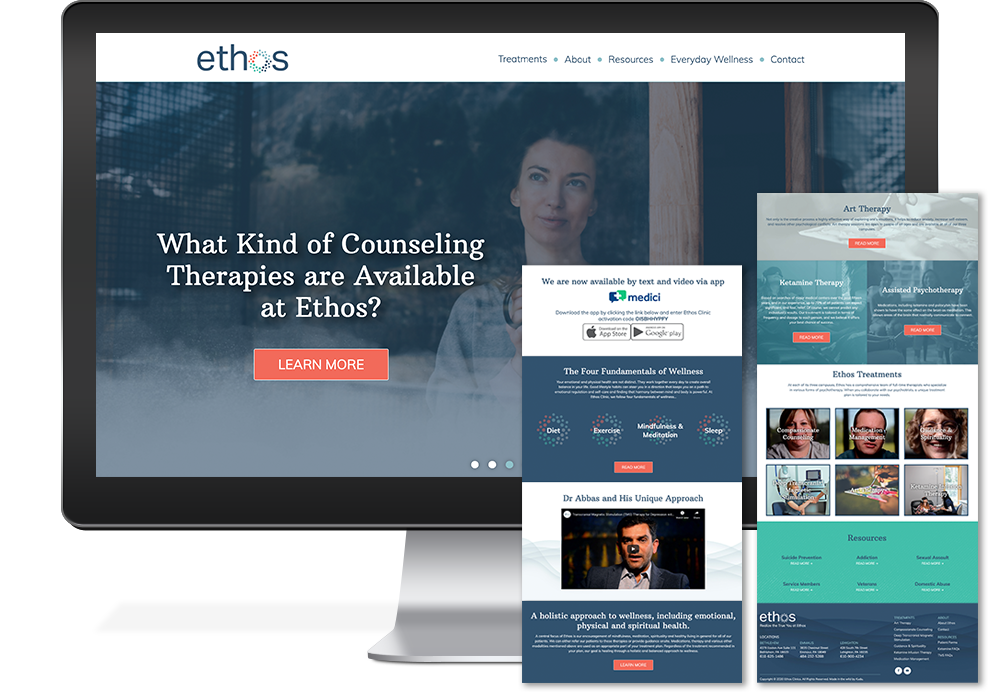 ethosclinic.com

ethosclinic.com