Fake Is Real Fentanyl Awareness
Fake Pills Real Consequences.
Fake is Real is a fentanyl awareness campaign initiated by Northampton County. Our goal is to educate and enable our youth (13-35) to reject illicit drugs that may be laced with fentanyl. This includes preventing drug use and encourage discontinue use through campaign awareness, education and opportunities for healthy outlets.
Website and Email Newsletter
Fentanyl is a powerful synthetic opioid analgesic that is similar to morphine but is 50 to 100 times more potent and killing teens at an alarming rate. We're here with one mission: to spread awareness of fentanyl poisoning and save lives. Our website and newsletter emails are a crucial resource in sharing information and educating the community.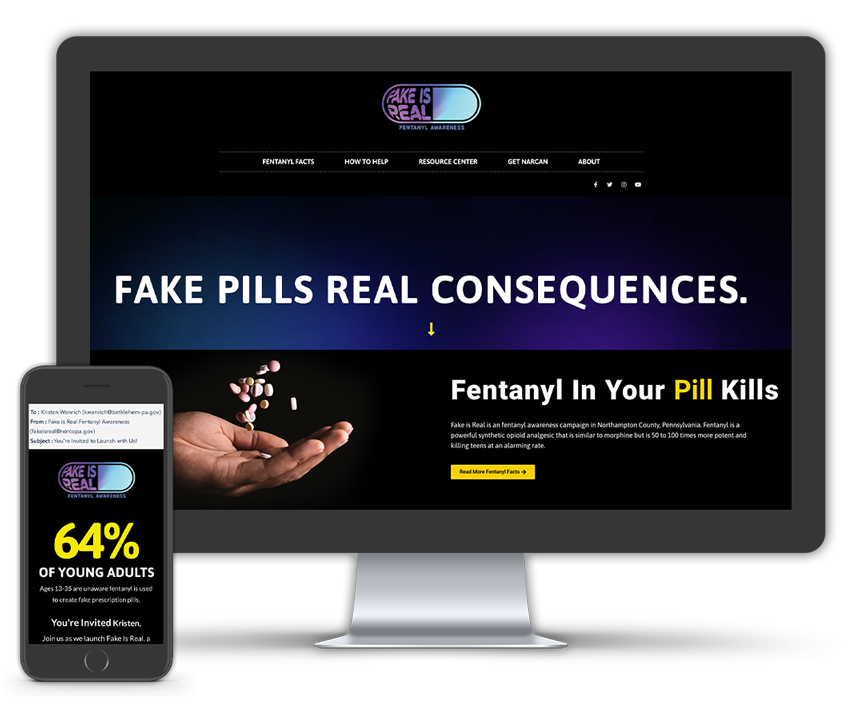 Visit FakeIsReal.org

Visit FakeIsReal.org
Bus Shelter Poster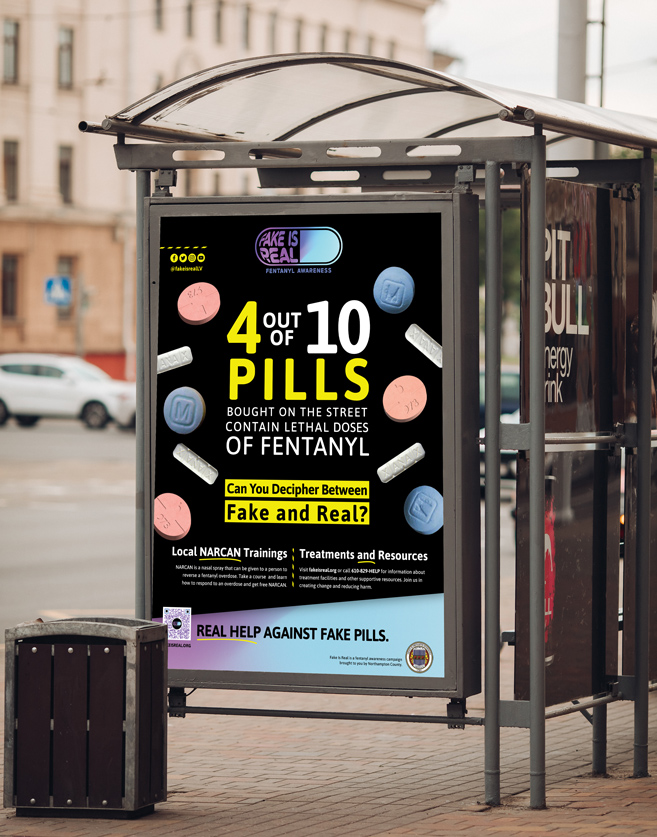 Social Media Posts
4 in 10 pills bought though social media and on the streets are fake and laced with fentanyl. Therefore, we are using social media to easily reach the individuals most at risk of buying this fatal drug.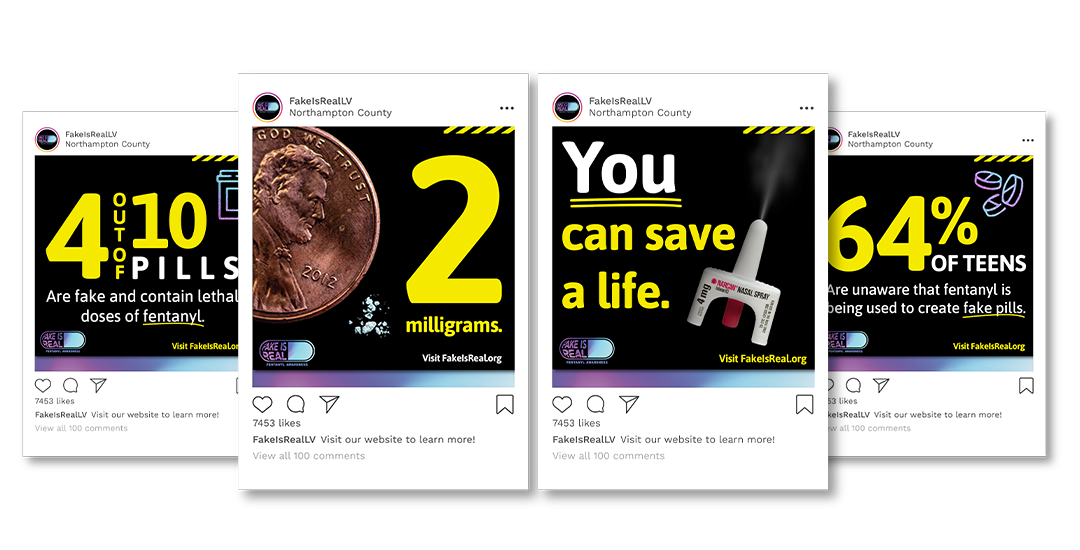 Rt. 22 Billboard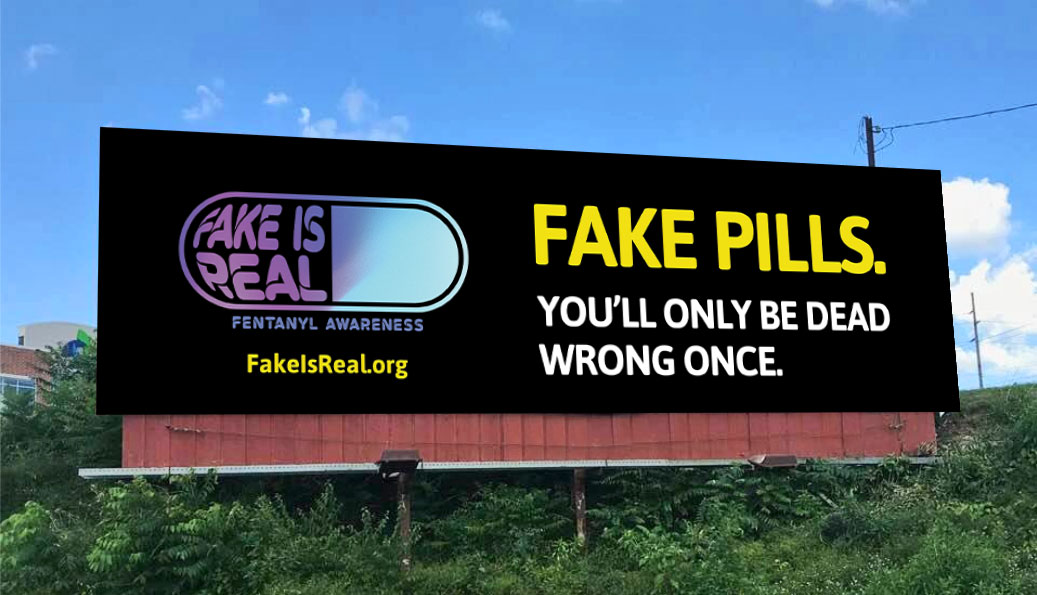 Print Materials
Too many youth are dying of fentanyl poisoning and it's up to us to get the word out. We created printed materials such as posters, rack cards and newspaper ads to spread awareness and reach as many people in the community as possible to join the fight against fentanyl.
Let's Talk About Your Brand Story!
We make it easy to manifest your organization's goals, access products, share stories, and automate your digital marketing efforts.
Contact Us

Contact Us