Giacomo's
Italian Market & Grille
Local and Family Owned Business
Giacomo's Italian Specialties and Grille is a family owned deli and eatery that has been the Lehigh Valley's go to Italian Grocer since 1975. Giacomo's came to us looking to refresh their packaging while still maintaining the authentic old-world look and feel of the brand. We developed circle labels for their famous meatballs and sauces as well as new packaging design for their line of delicious pastas.
To-Go Gravy Label Design
Let's talk labels. The kind that distinguishes a product from the rest of the crowd on the shelves and helps the brand stick in customers' minds long after their grocery shopping trip. Or in this case, an in-house line of delicious Italian market goods. First comes the conversation with the client about what they want, then trim line, bleed area, safety line and design.
Ravioli & Fresh Pasta Label Design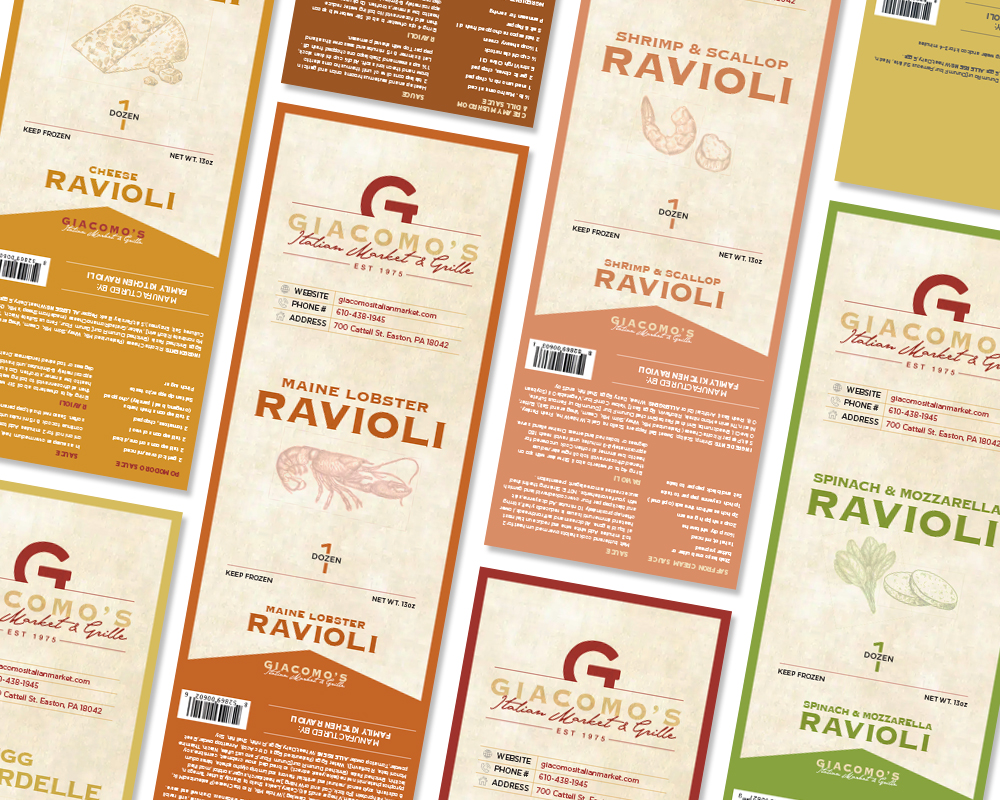 Social Media Content
Because everyone needs to know their favorite local Italian market & grille has a new look and feel but the same authentic recipes.