Good Shepherd Rehabilitation
Imagine Your Possibilities
Good Shepherd Rehabilitation Network is committed to transforming lives through expertise, innovation and compassion. Good Shepherd provides an exceptional patient experience for people of all ages and stages by developing leading-edge solutions, often for complex medical situations; serving as a test site for the newest rehabilitation technologies; and inspiring hope in all they do.
Employee Expos
After establishing the look & feel, we then translated their new campaign to employee expos with these retractable banners and other SWAG items.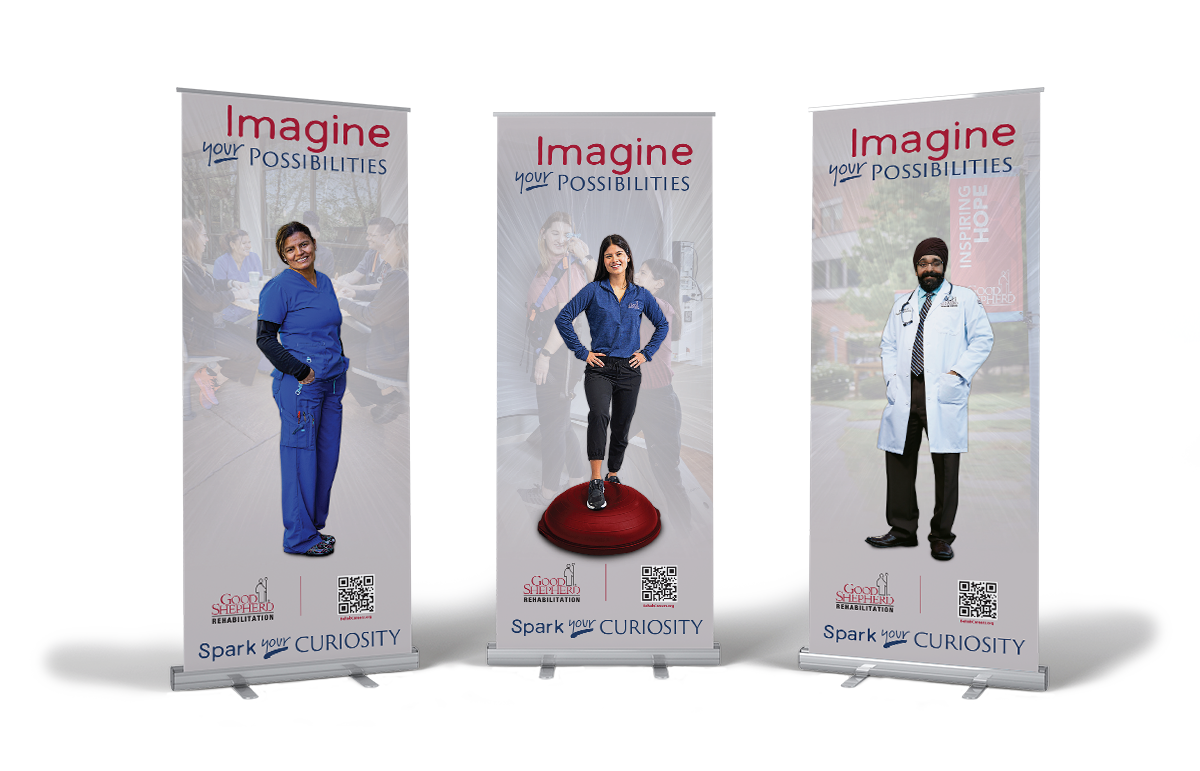 Instagram Reels + Facebook Stories
We even created a handy dandy social post to tag and direct traffic to the careers page!
Website Careers Landing Page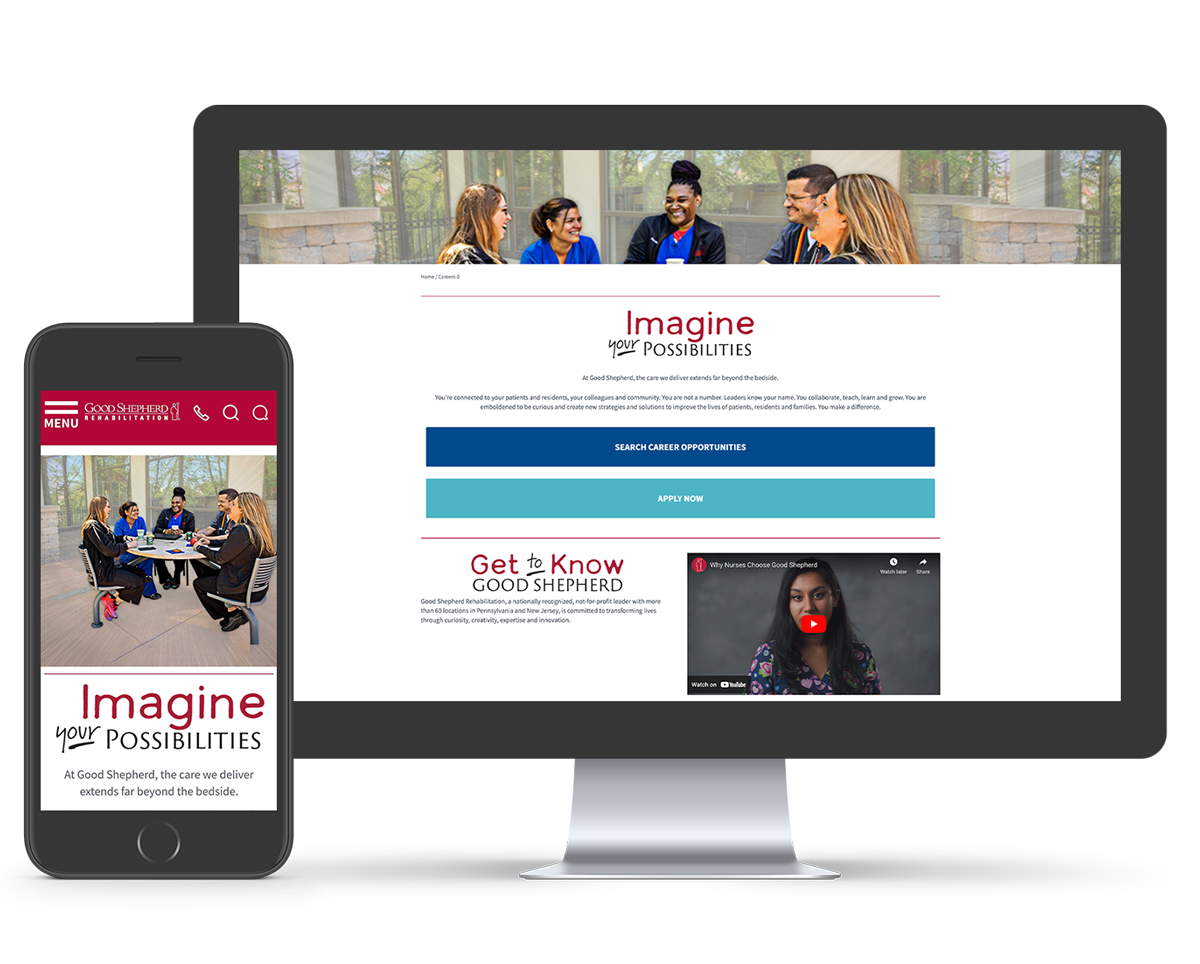 Good Shepherd Careers

Good Shepherd Careers
Let's Talk About Your Company Recruiting Strategy!
We make it easy to manifest your organization's goals, access products, share stories, and automate your digital marketing efforts.
Contact Us

Contact Us