Lehigh Valley Arts & Culture Alliance
Brand Merger + Redesign
The Lehigh Valley Arts Council (LVAC) and Cultural Coalition of Allentown (CCA) were excited to announce the formation of the Lehigh Valley Arts & Cultural Alliance (LVACA) to advocate, support, and build capacity for arts, culture, and the creative economy throughout the Lehigh Valley for all in the region. Merging two organizations is not for the faint of heart. For many boards or committees, sometimes the hardest part is seeing the forest through the trees. What should the new organization look and sound like? How is the refreshed mission an evolution of two organization's legacy? These answers only come when you dig deep.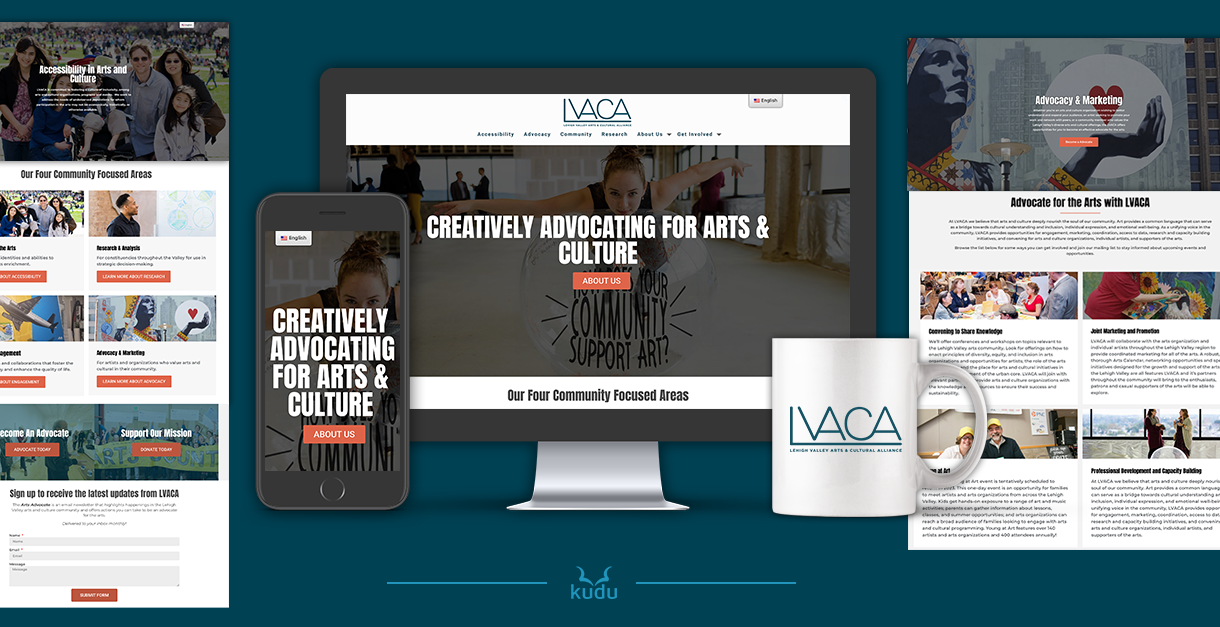 Visit Their Website!

Visit Their Website!
Instagram Reel Animation
The brand launch was a special moment for stakeholders and artists. It marked the beginning and the continuation of access to art & culture within our community. 
Brand Launch Party!
Community members and artists gathered to kick-off LVACA! They talked about LVACA's primary focus of…
Capacity building for artists, arts, and culture organizations
Ensuring Accessibility to the arts for people of all abilities and identities
Collective Advocacy and Marketing for artists, arts, and cultural organizations
Data Development and Research supporting the arts, culture, and creative economy
Continuous Learning opportunities for cultural workers
The familiar programs of LVAC and CCA will continue as Arts & Access Always, ARTix, and Young at Art. Additionally, the popular Arts Membership Program will continue to provide benefits to the Lehigh Valley arts and culture community as well as the individuals, organizations, and families that participate in them.
Let's Talk About Your Brand Story!
We make it easy to manifest your organization's goals, access products, share stories, and automate your digital marketing efforts.
Contact Us

Contact Us